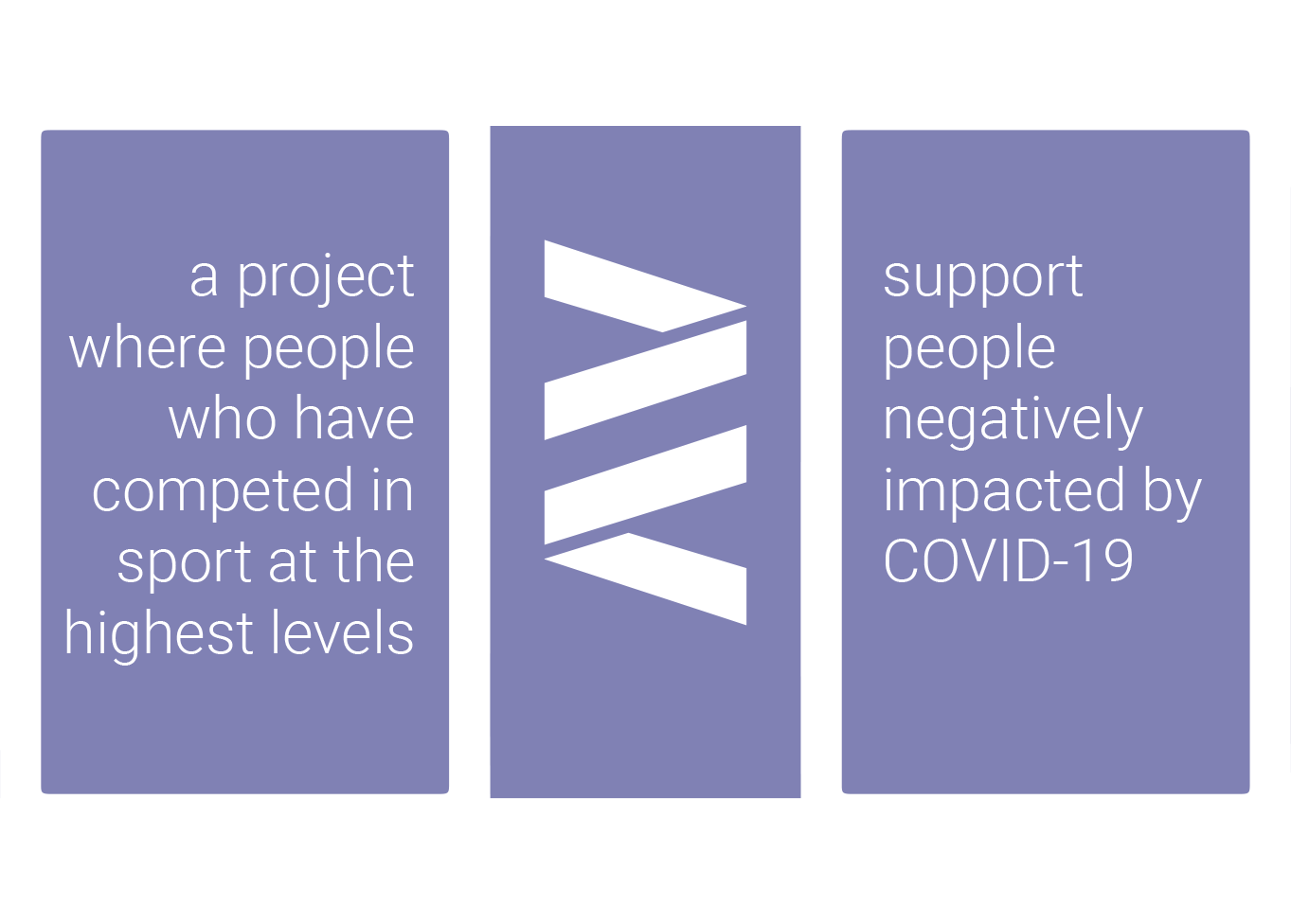 Although the sportspeople involved may not have been directly impacted by COVID-19, they are able to share their experiences as role models of how they, for example, dealt with uncertainty during their sporting career, stayed motivated during long periods of rehabilitation, and navigated the waves of significant changes including unexpected career transitions.
About the Project
SPORT vs COVID is an international research project established in 2021 by Professor David Lavallee
1. Match
The project matches a person who has been negatively impacted by COVID-19 with a person who has competed in sport to a world class standard
2. Connect
Meet using Blinder®, which is arranged at an agreed time and without any personal contact details being exchanged between those on the call
3. Share
Experiences are shared in private, with a follow-up by the project team in the future
The project does not provide medical support or advice; those involved are provided with contact details of relevant organisations and networks where they can seek support if needed.
Some of the amazing sportspeople involved
SPORT vs COVID in Action
David Bellingham was hospitalised in January 2021 with SARS-CoV-2 infection. He was struggling to find the motivation given all the uncertainties, and frustrated with the fallout of having to be off work.
Having a one-to-one conversation with someone so credible who could share their experiences was perfect timing for me and really beneficial in helping me get back to work.
Eilidh Doyle is one of Great Britain's most accomplished track and field athletes, having achieved success in Olympic, World, European and Commonwealth competitions.
It was really beneficial for myself, too, as it allowed me to share skills and lessons I have learned throughout my sporting career that are adaptable throughout other parts of life.
"I think we have to face a very grim and uncomfortable fact. A lot of people could be permanently affected by COVID-19, in terms of both physical and mental health. Given the huge numbers infected, lifelong impacts could affect a substantial part of the population. I haven't seen much thinking yet about the implications: the massive amount of support that will be needed, and the horrendous loss of wellbeing." George Monbiot, January 2021